Focus List
I'm heavy user of to-do apps, specially Wunderlist, but recently my to-do list started to be a place I dread looking at it. I have too many lists, overdue tasks, things that I need to work on today, things that I need to take care of a week from now, groceries shopping lists, and a plethora of other things.
Simply it was just too distracting for me. Just like the 1000+ unread messages in your inbox right now that makes it impossible to read a message without being distracted by all that noise.
My primitive solution to the problem was to grab a piece of paper everyday, write only the important tasks that I need to focus on today, and ignore the rest of my to-do list for the rest of the day. By the end of the day, I throw away that piece of paper and start the next day with a fresh set of tasks. That approach worked quite well for me, so naturally the next thing for me to do as a software engineer was to turn it into an app.
Focus List does just that. It's a very minimal to-do list with only a place for tasks you need to focus on today. The list is wiped out clean by the end of the day so you always start with a clean slate next day in the morning (or whenever you tend to start your workday).
Even though Focus List is very simple, I've been working on it for quite some time now. Since my goal wasn't just to ship it, but rather to do some experiments in both the UI and the code along the way, I've changed the UI a couple of times and rewritten the majority of the code every time.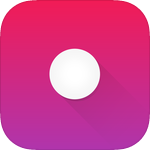 Focus List is available on the App Store for free with no ads or in-app purchases. Go grab it now, and I hope it helps you be more productive.