TracKit 1.0
I've shipped the first version of my new app, TracKit, today. It's a little tool that I personally love to use.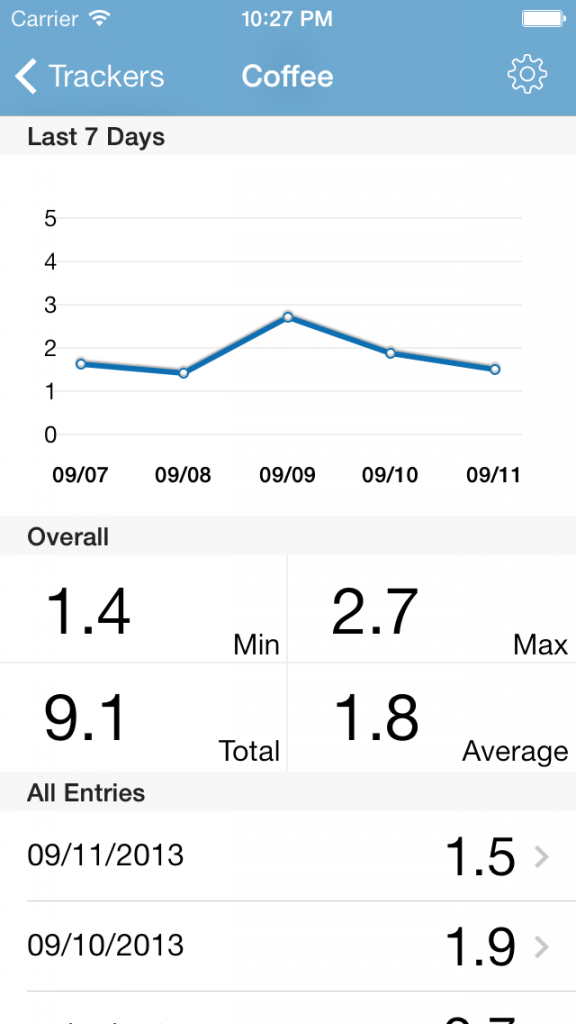 I  love tracking things, lots of things. I might even be guilty of overdoing it. I like to track the number of hours I sleep, how many kilometers I manage to get out of each tank of gas, the time I spend commuting and lots of other stuff. If at this point you think I'm weird then this app is definitely not for you.
The reason I track this kind of stuff is to be able to get a quick overview of how I'm doing at anytime, and try to optimise it. I built an iPad app a long time ago that I used for this purpose, but it was far from perfect, even for my own needs. So I never even thought about releasing it. A few weeks before WWDC when iOS 7 was announced, I was seriously considering building a new version which does the same thing with a few extra features. By the time iOS was first previewed I had already made up my mind and started building it as soon as I was able to download the new SDK after the keynote was finished.
The goal was simple. Build an app that would help me track all the crazy things I like to track, visualise my performance with a graph, and show me stats that would give me a quick overview about how I'm doing with what I'm tracking. And the result was TracKit.
I might be the only crazy person that likes to track things happening in their life, or their might be a lot of other people who also need this app. In either cases, I'll keep building TracKit until I'm personally satisfied about it. So I have a lot of exciting features planned for the next few months. In the mean time, go get it from the App Store and let me know what you think.